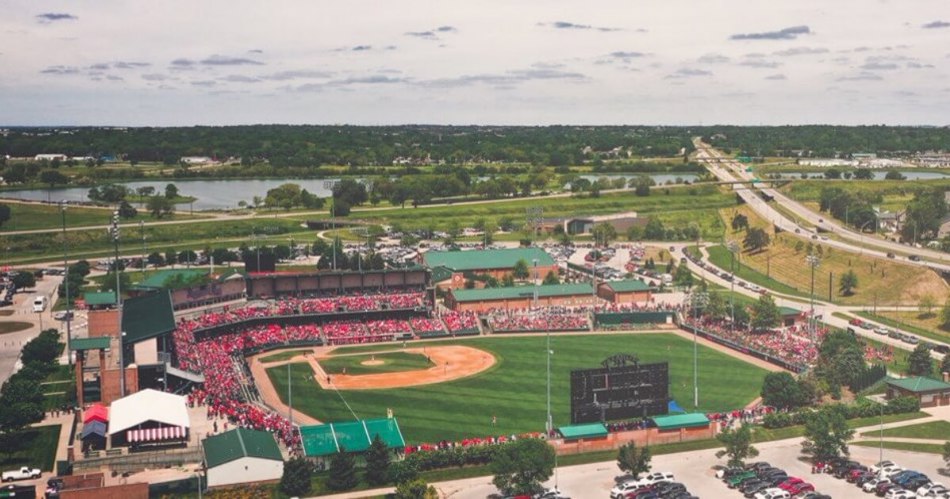 Huskers Welcome NDSU on Tuesday
Mar 27, 2023 / NU Athletics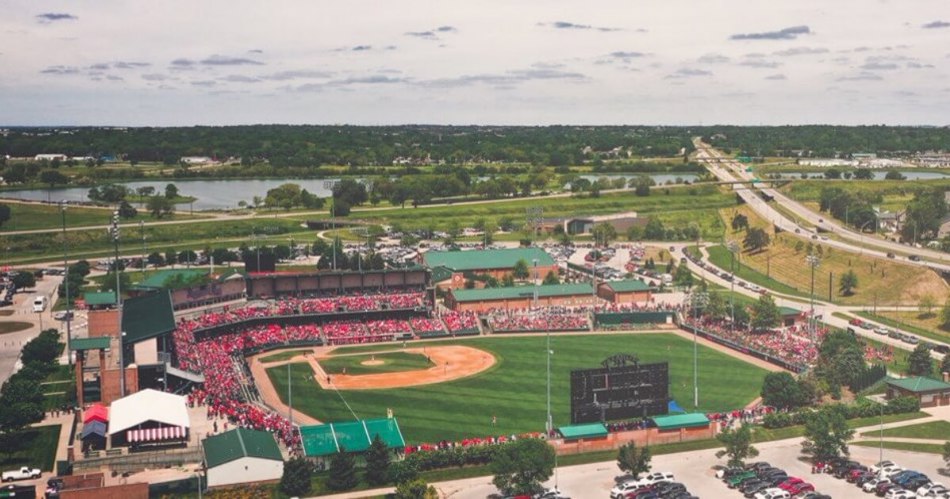 NEBRASKA vs. NDSU
March 28, 2023
Hawks Field at Haymarket Park | Lincoln, Neb.

Tuesday, March 28 – 6:05 p.m. CT
Pitching: LHP Will Walsh (0-1, 4.91 ERA) vs. RHP Parker Puetz (0-0, 4.50 ERA)
TV/Streaming: B1G+
Radio: Huskers Radio Network – Lincoln (1400 AM), Omaha (590 AM), Huskers.com, Huskers App

Nebraska steps out of conference play with a midweek matchup against North Dakota State on Tuesday night at Hawks Field.

First pitch between the Huskers and Bison is scheduled for 6:05 p.m.

Tuesday night's game can be seen on B1G+, while fans can also listen to Greg Sharpe and Ben McLaughlin call the action on the Huskers Radio Network, which can be hard on KLIN (1400 AM) in Lincoln and KXSP (590 AM) in Omaha. Every game this season can be heard for free on Huskers.com and the Official Nebraska Huskers App for both iOS and android devices.

Nebraska vs. North Dakota State
• The Huskers and Bison have met six times on the baseball diamond, with Nebraska holding a perfect 6-0 mark over North Dakota State.
• In their last meeting, Nebraska edged the Bison with a 4-3 win last season on April 20 in Lincoln.
• Prior to last season's meeting, the two teams last met in a doubleheader in 2005.

2-For-.400
• Nebraska is one of four teams nationally with two everyday starters hitting at least .400 this season at the plate.
• Anderson is hitting .418 with nine doubles, two triples, six homers, 27 RBI and 16 runs, while Matthews is adding seven doubles, a triple, seven home runs, 33 RBI and 23 runs with a .402 hitting clip.
• Other teams with at least two players hitting above .400 and have started every game this season include Florida, Georgia and Grand Canyon.

Walsh Coming Off Career Outing
• Set to make his first career start on the mound on Tuesday night against NDSU, Will Walsh is coming off a career outing last week at Creighton.
• Walsh toed the rubber for a career-high six innings, retiring 17 of the first 18 batters he faced.
• The redshirt sophomore didn't allow a hit until the 19th batter faced, which was a leadoff single in the bottom of the ninth.
• The Leawood, Kan., native allowed three runs, two earned, on two hits and struck out four Bluejays.

Matthews, Caron a Constant on the Base Path
• Brice Matthews and Josh Caron have been a constant on the base paths for the Huskers recently, as both enter the weekend having reached base safely in 20-plus games.
• Matthews comes into Tuesday night's matchup with North Dakota State on a 25-game reached base streak, while Caron has reached base safely in 22 straight games.

Big Red Nearing 400th Win at Hawks Field
• Playing in their 22nd season at Hawks Field, Nebraska is closing in on its 400th all-time win at the ballpark.
• Nebraska enters Tuesday night one win shy of No. 400 at Hawks Field, as the Huskers hold a 399-160-1 record at the home ballpark after the series win against Illinois last weekend.
• NU hasn't had a losing season at home in each of the last 21 seasons.

Huskers Slug Five Multi-Homer Games in 2023
• Through the first six weeks, four Huskers have totaled five multi-homer games for the Big Red this season.
• Josh Caron, Cole Evans and Gabe Swansen have each homered twice in a game once this season, while Max Anderson has compiled two multi-homer games this season.
• Since 2000, NU has had 72 individual multi-homer games, including a season-high eight times in 2000, 2001 and 2005. The five set this year are the most since having six multi-homer games in 2006.

Numbers to Know
1 – Nebraska is one win shy of No. 400 all-time at Hawks Field. The Huskers are in their 22nd season playing at Hawks Field and are 399-160-1.
5 – The Huskers have five individual multi-homer games this season, which are the most since totaling six in the 2006 campaign. Since 2000, NU has had 72 individual multi-homer games.
8 – The Husker offense has scored at least eight runs 12 times, sporting a 10-1-1 mark in those games.
96 – Brice Matthews sits four RBI away from the century mark after moving his career total to 96 last weekend. The junior has 11 multi-RBI games this season, including a pair of five-RBI games.
4 – NU is one of four teams nationally with two everyday starters hitting above .400 on the season, joining Florida, Georgia and Grand Canyon.