Loper Wrestling Places 18 At Home Invite
Nov 20, 2023 / UNK Athletics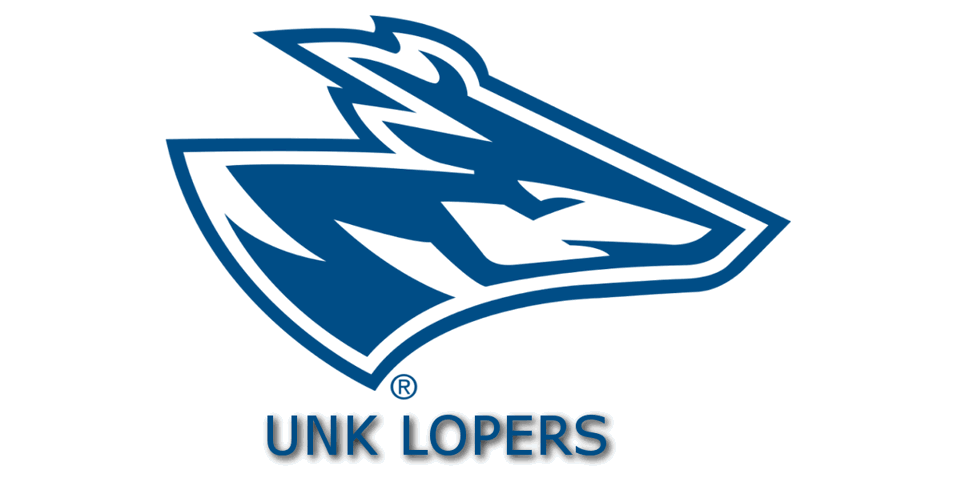 Kearney, Neb. – The 18th-ranked Nebraska Kearney wrestling team had 18 placers, two in the Amateur Division and 16 in the Elite Division, at the annual Younes Hospitality Open Saturday at the Buffalo County Fairgrounds.
This has become the largest college open in the country, drawing close to 800 wrestlers from as far away as Canada. NCAA Division I and II schools, NAIA programs and junior colleges were all in attendance.
In rare occurrence UNK had only one winner in sophomore heavyweight Crew Howard (Clarinda, Ia.). Ranked 10th nationally, he breezed through the Elite bracket with three falls and two decisions by a combined score of 11-1. He is now 7-0 in the young season. Overall, UNK's placers came in first (one), second (two), third (four), fourth (six), fifth (one) and sixth (four).
Coming second place in the Elite Division was senior John Burger (New Milford, N.J.) at 149 pounds and redshirt freshman Zachary Ourada (Omaha Skutt) at 125 pounds with a herd of Lopers finishing in third and fourth. They included redshirt seniors Jacobi Deal (174 lbs.) and Nick James (141 lbs.), redshirt sophomores Drew Arnold (133 lbs.), Jake Boley (285 lbs.), Kaden Hart (165 lbs.), Jackson Kinsella (197 lbs.) and Hector Serratos (125 lbs.), and true freshman Brady Collins (149 lbs.).
In the Amateur ranks, true freshman Garrett Willuweit (Hewitt, Wisc.) was fourth at 165 pounds with redshirt freshman Treo Daro (David City) having the same place at 197 pounds.
Ourada had two falls and a 5-2 decision before falling to UNL commit Kael Lauridsen in the Elite 125 finals with Burger getting past Wyoming's Warren Carr, 4-1, in sudden victory to reach the 149 finals. There, he fell in sudden victory to Cody Thompson of Colorado Mines.
Among the third-place finishers, James (Kearney H.S.) won in sudden victory in his placing match with Collins (Wray, Colo.) winning five times overall including a 10-8 decision over Carr. Next, Hart (St. Louis) closed out his day with four straight dominating wins with Kinsella (Creston, Ia.) having an overtime victory in the semis and then a 6-5 decision over Fort Hays veteran Tereus Henry.
Finally, Arnold (Grand Island H.S.), Deal (Durham, N.C.) and Serratos (Wichita, Kan.) each went 4-2 with Boley (Colorado Springs) going 3-2 to come in fourth place in their respective weight classes.
UNK is off until hosting Northwest Kansas Tech, a nationally-ranked junior college program, Dec. 1 (Fri.) at 6 p.m. in the Health & Sports Center.