St. Francis receives state's only platinum recognition for organ donation awareness
Nov 14, 2023 / CHI Press Release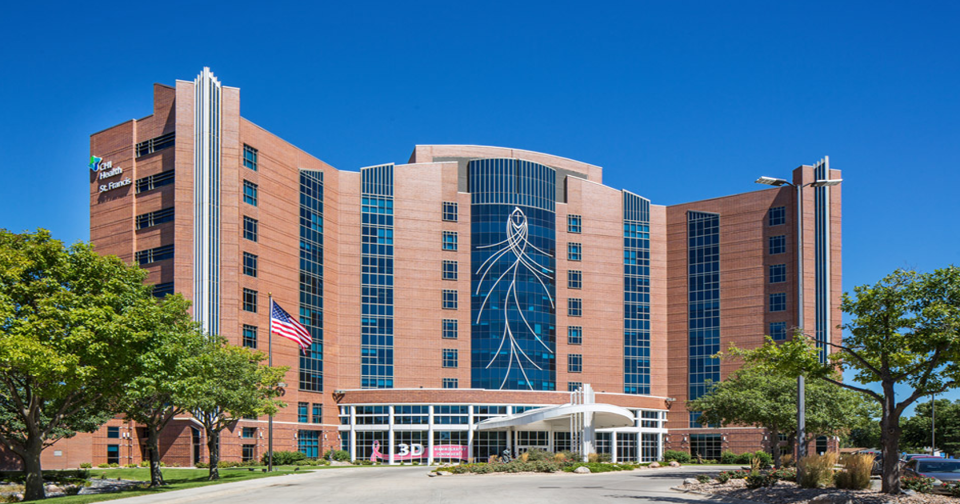 (Grand Island, NE) — CHI Health St. Francis has been recognized for achieving platinum recognition — the highest level of recognition — for the national 2023 DoNation campaign. St. Francis was the only hospital in the state to be honored with platinum status for saving and improving lives.
The national initiative, sponsored by the Health Resources and Services Administration (HRSA) of the U.S. Department of Health and Human Services, challenges hospitals to create donation-friendly workplaces that educate and engage employees and the community about the crucial need for organ and tissue donation.
The award praised St. Francis for exceptional care provided to patients and their families, amazing team collaboration during the donation process, and the hospital's hard work and dedication to bringing more awareness to the importance of donation.
"The St. Francis Organ and Tissue donation team dedicates many hours each year to raising awareness for the cause as well as honoring our local donors. We are proud and honored to have achieved the highest recognition in our first year of participation and this really speaks volumes to the passion of this team," says Toni Nielsen, ICU Nurse Manager, St. Francis.
From May 2022 through Sept. 2023, 1,241 DoNation partners (1,075 hospitals and 166 non-hospital workplaces) prompted 8,840 people to sign up to be donors — increasing the number of organs available for transplantation to improve the lives of others.
Currently, 103,658 men, women and children are on the national transplant waiting list — 17 people die each day waiting for an organ transplant. Every donor can save eight lives and enhance 75 more.