UNK Football: Lions Play Keep Away, Win 18-13
Sep 16, 2023 / UNK Athletics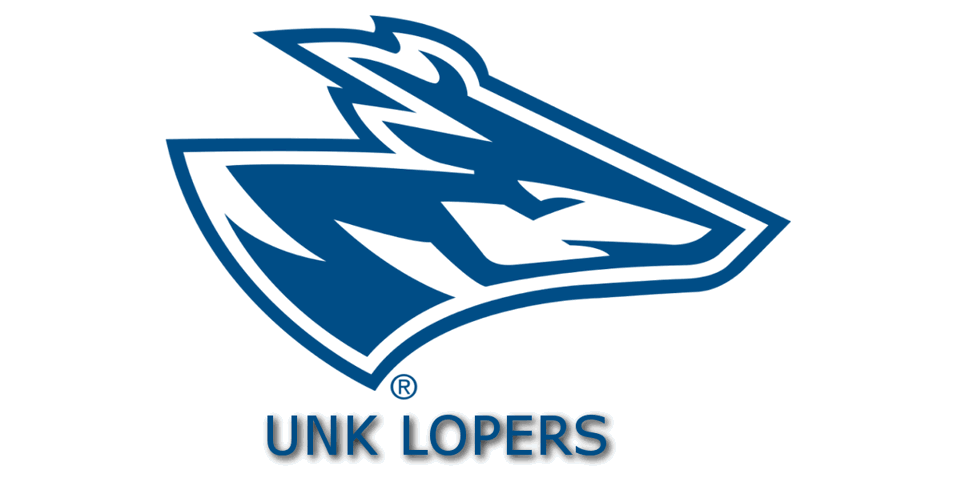 Kearney, Neb. – The Missouri Southern State Lions used a ball control offense to edge Nebraska Kearney, 18-13, Saturday afternoon at Ron & Carol Cope Stadium at Foster Field.
The Lions (2-1) snap a five-game losing streak to the Lopers (1-2) and improve to 6-5 all-time in Kearney. UNK still leads the all-time series, 13-8.
Behind an offensive line that averages 319 pounds, MSSU had second half drives of 13, 13, nine and seven plays. Trailing 9-7 at the break, UNK totaled 11 second half plays; two three-and-outs, a first-down lost fumble and a four-play scoring drive.
That drive made it 18-13 with 1:16 remaining and covered 78 yards. Quarterback TJ Davis (Colorado Springs) hit junior receiver Reggie Anderson (Gaithersburg, Md.) for a 46-yard gain and then completed two more passes for a total of 18 yards. He capped things with a 14-yard scoring strike to a leaping Cole Brown (Dallas, Ga.) in the end zone. However, MSSU recovered the ensuing on-side kick and ran out the clock.
"We didn't play very well overall. We had too many penalties, we had that one turnover on the very first drive when we were moving. It was just choppy," said UNK head coach Ryan Held. "I told the guys at the end of the day, we're going to be in a lot of these games. But we must be disciplined, detailed and tough."
The big-play Lions were limited to two 20-yard receptions, but they ran between the tackles to the tune of 148 yards on 38 carries (4.0 avg.). Most of the damage came in the second half and was led by Vanderbilt transfer Ja'Veon Marlow (66 yards, one TD, 17 carries) and Anthodius Ashley (68 yards, 13 carries).
"We didn't have the ball enough and you can't lose those field possession opportunities (because of the penalties). Overall, just keep working technique and fundamentals," said Held. "The crazy thing is, after all that, we were still in the game. We're tough enough to be in these types of games but you can't have these sequential disaster plays."
To start the second half, the Lions marched 75 yards in 13 plays and took 6:34 off the clock. Overcoming a 1st & 20 situation, MSSU made it 15-7 on a three-yard run by Marlow. A play earlier receiver Akeem Gilmore converted 4th & 1 out of the wildcat. Senior lineman Tell Spies (Mullen) blocked his second PAT but UNK was called for an illegal forward pass in trying to return the loose ball for points.
The Loper D bowed up to start the fourth quarter as they stopped the Lions on the four-yard line as a 4th & 1 pass fell incomplete in the end zone. However, the Lions came back and got a 35-yard field goal from sophomore Drake Reese to make it a two-score game with 6:07 left.
"I had to call (all three timeouts) early in the first half. I would've liked to have had some for that last drive (of the second quarter) but we had to use them because we weren't lined up right," said Held. "We must get that fixed. I liked out game plan, but we would get going and have a self-inflicted mistake."
Having six penalties for 47 yards, two turnovers, a couple of drops and a couple of missed chances at creating turnovers, UNK's day started with a 15-yard flag on the opening kickoff. A few plays later, redshirt freshman safety Peyton McKee picked Davis off at the Loper 44-yard line after a bobbled pass fell right into his hands. That led to a 48-yard Reese field goal.
UNK could've stopped the Lions next scoring drive as Gilmore was hit by senior corner Armani Webster (Chicago) at the UNK 34-yard line. The loose ball hit a couple of Lopers but, instead, fell into the hands of Marlow. Two plays later, QB Luke Sampson found his favorite target, receiver Jaedon Stoshak, from eight yards out and a 9-0 lead.
On the first drive of the second half, UNK had a chance at picking off Sampson at the Loper 13-yard line. However, a leaping Loper couldn't corral the ball and the Lions recorded a TD to make it 15-7.
MSSU out-gained UNK by a 322-276 margin while running 20 more plays and having the ball 13 more minutes. Sampson finished 18 of 28 for 174 yards with Stoshak at six grabs for 75 yards and Gilmore reaching 60 yards on five grabs. He also rushed for 27 yards on four attempts.
"They were milking the clock and getting us into certain formations. They also made the throws when they needed to," said Held. "We did a really nice job blocking some kicks but they were able to hit a few long plays to setup short third downs."
The Lions defense limited UNK to 2.8 yards per carry with the Lopers converting three of nine third down opportunities. Meanwhile, the MoSo offense was 7 of 15 on third down. Washington State transfer and safety Halid Djibril had a team-best seven tackles for the Lion defense.
Davis led UNK by going 20 of 25 for 220 yards. Sacked three times behind a banged-up line, his long rush covered six yards. True sophomore back Jamaal Joseph (Miami) had a team-best 28 rushing yards with Lincoln Southeast graduate Severyn Foster at 47 receiving yards and four catches. He also recovered a Joseph fumble in the first half.
Besides blocking two PAT's, Spies also had a pass breakup and five tackles (1.0 TFL). Five others had five stops in junior backer David Lilly (Wahoo), junior tackle CJ Sunui (American Samoa), senior safety Tre O'Guinn (Peoria, Ariz.), graduate linebacker Zach Schlager (McCook) and junior safety Robert Bishop Jr. (Norco, Calif.).
"Both sides of the ball have to be able to not have those plays that puts us in bad spots," said Held. "The last (offensive) drive pleased me, but it also agitated me. We should've been doing that for a lot of the game. It just shows that if we execute our plays, we can move the ball. But they were able to stop us in certain circumstances today."
UNK heads to nationally-ranked Pittsburg State next Saturday. The Gorillas (3-0) stopped a two-point conversion with 25 seconds left to win at Central Missouri today, 38-37.