UNK Volleyball: #7 Lopers Sweep Emporia State
Sep 16, 2023 / UNK Athletics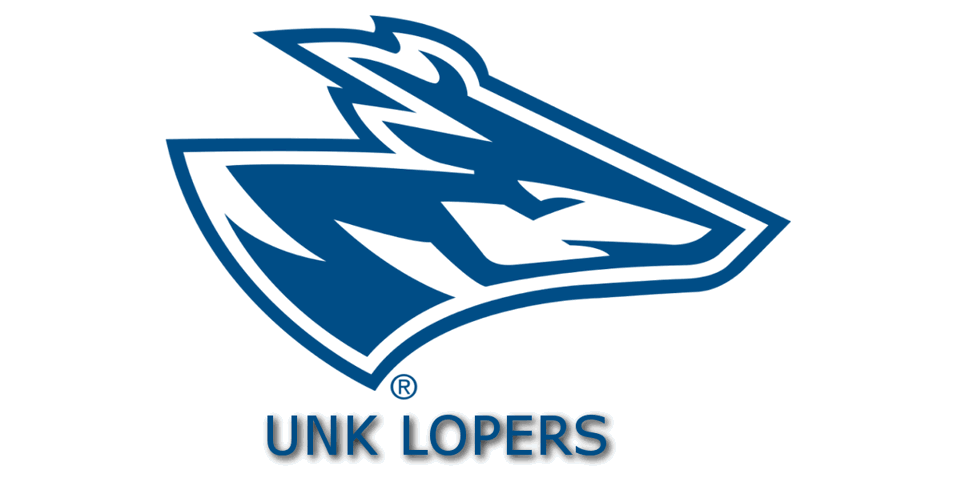 The seventh-ranked Nebraska Kearney volleyball team hit .413 to sweep Emporia State (-17, -14, -21) Saturday afternoon in Kansas.
The Lopers (10-1, 1-1) bounce back from a loss Friday night at No. 15 Washburn and beat the improving Hornets (7-3, 1-1) for a 24th straight time in MIAA action.
UNK got big afternoons from Lincoln graduate right side Jaden Ferguson (11 kills, eight digs, four blocks, .385 pct.), Alliance senior outside Emersen Cyza (10 kills, .391 pct.) and Kansas junior outside Asha Regier (12 kills, .333 pct.) to trail just five times all match.
There were 10 ties and three lead changes in the third set with UNK using a 3-1 run to break a 19-19tie. Ferguson, Regier and North Platte sophomore setter Peyton Neff had kills to get the Lopers within in three points of victory. While E-State tallied the next point, UNK shot down the comeback attempt thanks to two more kills and an ace by Georgia senior DS Celeste Friesen.
Lincoln junior libero Lauren Taubenheim had 14 digs to pace the defense with four others having between six-eight. Finally, Neff had three of UNK's seven aces as well as 38 assists and five kills in five attempts.
The Hornets were led by junior outside Sandora Sasaki who had 15 kills and nine digs.
UNK begins a four-match homestand Monday night against Doane University.