UNK Volleyball: Central Missouri Sweeps Lopers In MIAA Title Match
Nov 19, 2023 / UNK Athletics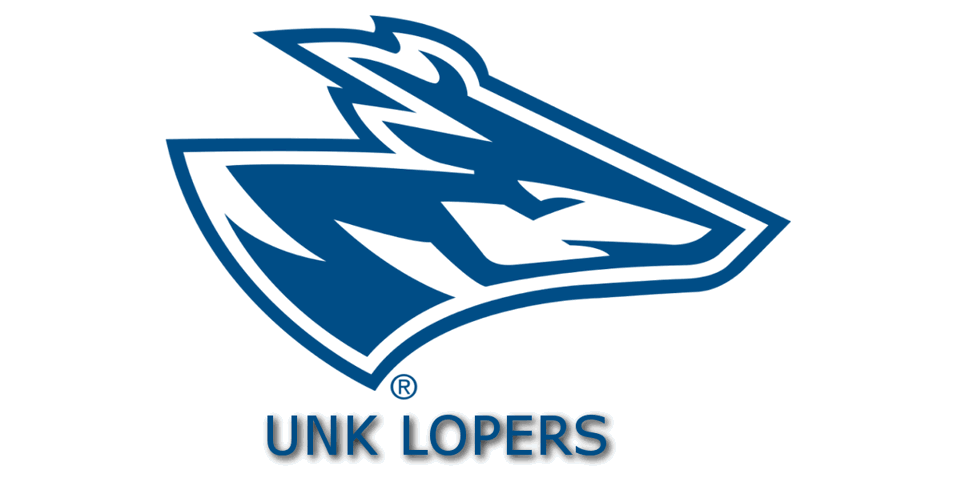 Sophomore middle Rachel Ziesman had 15 kills, three blocks and hit .517 and redshirt senior setter Oliva Olson had another big effort to help 18th-ranked Central Missouri sweep 12th-ranked Nebraska Kearney (-16, -25, -11) for the 2023 MIAA Tournament title Saturday night in St. Joseph, Mo.
The streaking Jennies (24-7), winners of 12 straight matches, receive the league's automatic bid to the NCAA Tournament in two weeks. The 64-team field will be revealed Monday night at 6:30 p.m. on www.ncaa.com. UNK (28-5) was hoping for a sixth MIAA tourney title but will likely settle for a 24th consecutive NCAA trip.
"I would think so (getting into the NCAA's) but you never know until you see your name on the selection show," said Loper head coach Rick Squiers. "I think we've earned our way into the tournament."
UCM swept UNK last weekend in Warrensburg and took the first set after things were tight early on. A 5-1 run broke a 7-7 tie and that was all it took for the Jens to take control and move to a 1-0 lead on the scoreboard. They out hit UNK by a .311-.163 margin in this set with freshman middle Elinor Engel and redshirt senior outside Sydney Lierz having five kills apiece to lead the way.
"We came out in the first and played reasonably well early but didn't have the wherewithal, mentally and physically, to keep pace with them," said Squiers. "A lot of is that is them … they are really physical, have more weapons than we do, their setter gets them the ball and tonight they also won the serve and pass. They did all the things a championship team has to do."
The match was decided in the second set when the Blue & Gold rallied from deficits of 5-1 and 13-11 to take a 24-23 lead. After a Jennies timeout, Ziesman knotted things up for the seventh time. UNK again reached set point thanks to a kill by all-tourney member Asha Regier (Newton, Kan.) but a kill by freshman right side Emma Siron made it 25's on the scoreboard. UCM then closed things out after an Engel kill and Ziesman ace.
"We had expended so much energy to put ourselves in position to go one-one with them. I thought our girls played hard, but you can only play so hard for so long without getting a little bit of a result from it," said Squires. "From that point, it was going to be really hard unless we got something going early in the third."
Central Mo then went white hot in the third set, having 16 kills and no errors in 31 attempts (.516). The Lopers were down 9-5 when UCM made its big move.
"They are going to be a tough out in the NCAA Tournament I think," said Squiers. "In some ways this is a hard matchup for us because we feel good setting our outside hitters. But they are team that can take the away from you because they are big out there. They also can slow down Jaden and some of that is because they've played against her a whole bunch."
Ziesman reached her kill total in 29 attempts with no errors (.517 pct.) with four others between seven and 11 kills. That group included Engel (.500 pct.) and Siron (.316 pct.) with UCM out hitting UNK by nearly 200 points, .351-.164.
Regier again paced the Lopers as she had a team-high 13 kills and hit .324. Fellow outside Emersen Cyza (Alliance) came out late but had nine kills in 38 swings with right side Jaden Ferguson (Lincoln SW) at 12 digs, eight kills and a 23 of 25 serve receive effort. Finally, setter Peyton Neff (North Platte) provided 36 assists and eight digs.
The MIAA Player of the Year, Olson was at 41 assists, 11 digs, three kills, and two blocks. Finally, Lierz (17) and libero Grace Winkelmann (18) were two of the four Jens with a double digit dig total.

ALL-TOURNAMENT TEAM
Olivia Olson - Central Missouri
Sydney Lierz - Central Missouri
Rachel Ziesman - Central Missouri
Asha Regier - Nebraska Kearney
Peyton Neff - Nebraska Kearney
Jaden Ferguson - Nebraska Kearney
Holly Heldt - Missouri Western
Taylor Russell - Missouri Western
Jalyn Stevenson - Washburn
Taylor Rottinghaus - Washburn
Alana Moesch - Missouri Southern
Kyla Randal - Missouri Southern